A cloud firewall is a product that screens out possibly dangerous network traffic. It is worth noting that the difference between cloud firewalls and traditional firewalls is that the former is located in the cloud. Simply put, cloud firewalls are also called FWaaS (Firewall as a Service).
These firewalls form a so-called barrier that wraps itself around infrastructure, software, and cloud platforms in the same way that traditional firewalls create protection around an organization's internal network. Cloud firewalls are also capable of defending local infrastructures.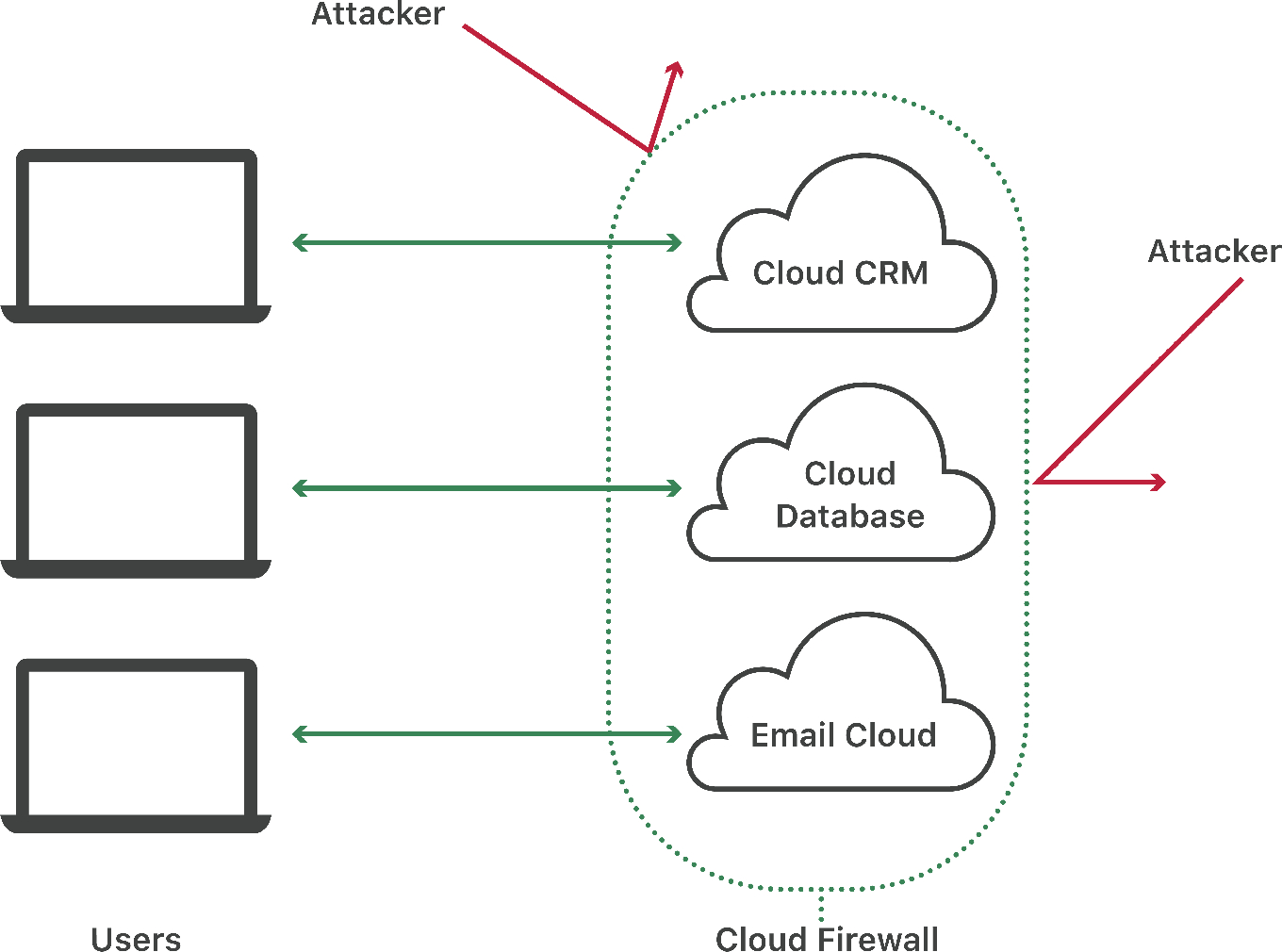 Critical Infrastructure
Cloud firewalls largely emerged when a large number of enterprises moved to cloud-based applications. They are similar to cloud-based traditional firewalls, but cloud firewalls control data traffic between internal systems and external domains. Cloud firewalls are often referred to as next-generation firewalls. In other words, this type of defense is a system that counters advanced threats and also securely protects your business's sensitive information.
Cloud firewalls are considered a very important part of the infrastructure. But you need to realize that some platforms make it much more difficult to deploy them. However, most of the cloud services provide a simple process of scalability to suit the needs of a growing enterprise.
Emphasis On Intelligence
The peculiarity of cloud firewalls is that they are based on different sources of information, thereby better coping with a wide range of attacks by attackers. The main source of fighting scenarios is a database of popular attacks. It represents useful information common to all users of the same system. At the same time, the cloud firewall independently processes the current activity and the available range of errors. This combination of intelligence and information processing allows the system to detect the latest and most advanced attacks.
How It Works
When one thinks of a traditional firewall, one immediately thinks of its appearance as a physical object. They were like a complete digital perimeter element. However, what if your program code is in the cloud, just like a firewall?
If you look at the look of a traditional firewall and a cloud firewall, the difference is significant. The second one has no look at all, but on a fundamental level, these systems are very similar. The main feature of cloud firewalls is that they filter data within the cloud.
Cloud Security – A Different Matter
After moving to the cloud, many users have various questions, such as: do I need a firewall if all my software is located in the cloud? Of course, your cloud storage providers are working to protect their users' data, but such measures are not enough. That's why you need a firewall inside the cloud, and it's well worth the expense.